Infrastructure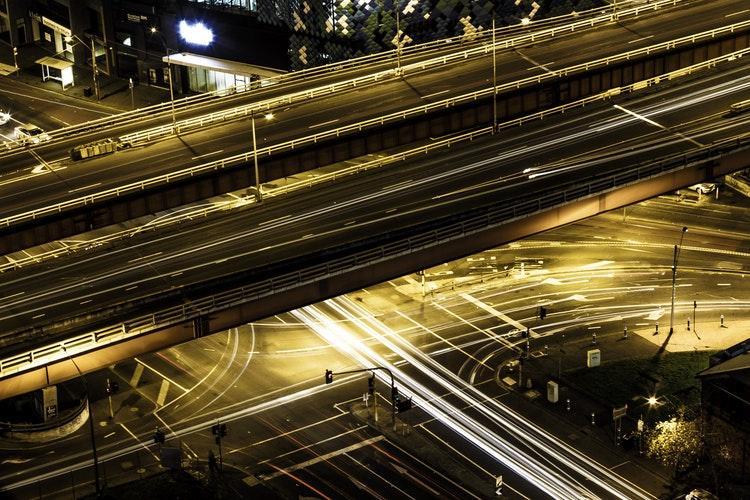 Manchester City Region has a world-class, multimodal, integrated transport infrastructure which provides connectivity across the conurbation and the wider North West region, and direct access to the rest of the UK and world.
Manchester is perfectly located. Its central location, coupled with its international connectivity, means businesses located here can exploit the significant opportunities presented by both UK and global markets.
Road
Manchester city region lies at the heart of an expansive motorway network, ensuring easy access to the UK's major cities and centres of commerce.
The road infrastructure in and around greater Manchester means that 60% of all businesses and a consumer market of 20 million are within 2 hours drive time of the city centre.
With 25% of the nation's motorway miles, the city region boasts one of the best road networks in the UK with both linear and orbital motorways.
Rail
Being a central node in the UK's rail network, Manchester city region is perfectly located to allow easy access from all parts of England, Scotland & Wales with 3 trains an hour to London taking just under 2 hours.
Manchester is at the heart of the Northern Hub, a major railway investment scheme that will see a series of improvements across the North of England rail network that will mean faster and more frequent services with 700 additional trains per day. New investment in regional rail routes means that Liverpool will be reached in just 30 minutes and Leeds in 45 minutes.
Sea
Manchester Ship Canal is a major inland waterway that stretches from central Manchester out to the deep sea port at Liverpool. Annually, the canal handles 7.5 million tonnes of cargo with port facilities based in Trafford Park, Europe's largest industrial estate. This is further complemented by Port Salford, the regions inland port which provides multimodal connectivity combining road, rail and sea transport to all parts of the North West, making significant cost savings to transport freight from Far East markets rather than via southern coastal ports.
Air
Manchester Airport is the UK's largest regional international airport. The Airport flies direct to over 200 destinations, including all of Europe's major cities, the Middle East, Beijing, Hong Kong, Singapore and 11 US cities including Boston, New York, Los Angeles and San Francisco.