Real Estate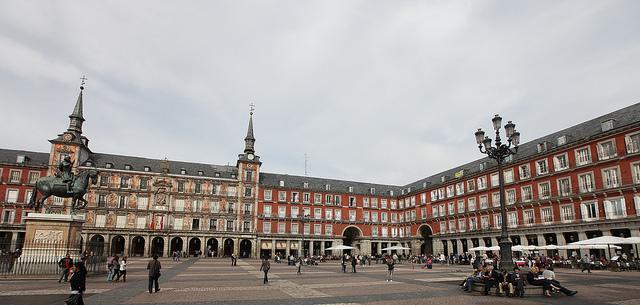 International investors continue to see great value in the Spanish real estate market as prices continue to increase, signaling the push for higher returns on investments. Improving prices and inflation, along with satisfaction rate and drastically improving GDP, makes Spain an ideal location for real estate investment.
A study done by Cushman & Wakefield showed that the interest in Spain, specifically the Madrid market, continues to increase. Showing one of the highest loan-to-value ratios versus comparable cities and one of the largest margins of return in Europe, Madrid hosts one of the largest real estate markets in Europe and is expected to remain strongly competitive in the future.
Facts & Figures
Housing Market in Spain. Transactions value: 60.8 billion € (2016) and 73.8 billion€ (2017).
Tertiary Market (Commercial, Industrial & logistics). Transactions value: 8.7 billion€ (2016) and
11.4 billion€ (2017).
Madrid is 5th most active market in Europe (Real Capital Analytics, October 2017).
Madrid is 5th most attractive market in Europe (The 30 most attractive cities for real estate investors, PWC "Emerging Trends in Real Estate, Europe 2018").
Urban Development Projects
Castellana Norte District
Paseo de la Castellana, will be enlarged 3.7 kmtowards North. Infrastructure renovation, 17,000 houses, skyscrapers, parks, officesand a technological center are expected.
Plaza de Canalejas
Almost a block of buildings is under restoration to host in2017 the first Four Seasons hotel in Madrid, luxury apartments and a shopping center.The urban renovation process is having a big impact on the surrounding area
Plaza de Espana Refurbishment
5 new hotels are under construction.BARAKA group h is planning the restoration of Edificio España, which was once thefirst skyscraper in E