Maritime Atmosphere & High Quality of Life
Hamburg is one of the world's most liveable cities, rankings by Mercer and The Economist confirm.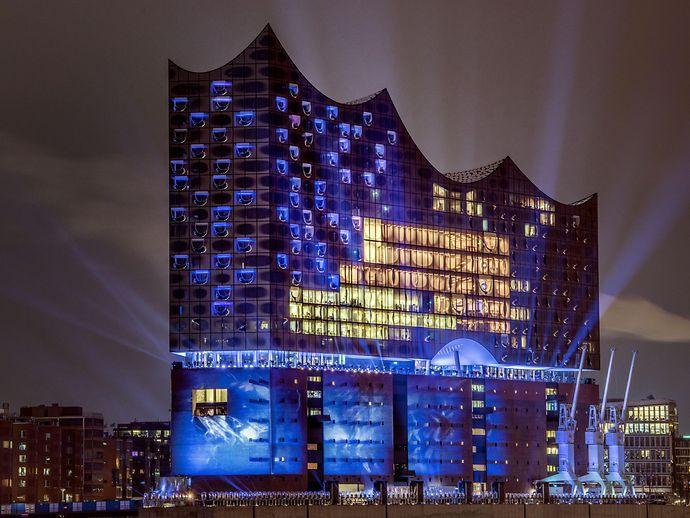 Each of its 104 neighbourhoods is a gem – from the city's new waterfront precinct HafenCity Hamburg and historic residential areas to trendy Schanzenviertel, Karoviertel, and St. Georg, Hamburg's hotspots of creativity and district culture. Its beautiful city centre lures shoppers with international top labels. Local design and fashion is at home in the trendy neighbourhoods of Eimsbüttel, Eppendorf, and Altona. World cuisine and local lore, celebrity chefs and food trucks provide gastronomic diversity and delight.
Hamburg is a City of Culture
As a city of culture, Hamburg is unique and diverse at the same time. The Hamburg State Opera is not only known for highly acclaimed productions but is also the home of the Hamburg Ballett by John Neumeier. In September 2015, Kent Nagano took up office as General Music Director of the Hamburg State Opera and Philharmonic Orchestra. The "Laeiszhalle – Musikhalle Hamburg" is a world-class concert hall. In theatre, Hamburg boasts Germany's most highly awarded stages: Thalia Theater and Deutsches Schauspielhaus, also Germany's largest playhouse.
The International Music Festival Hamburg and Reeperbahn Festival are cultural events with international appeal. In Hamburg's new waterfront district HafenCity, culture is given a prominent landmark, with the Elbphilharmonie atop the former port warehouse Kaispeicher A. In early 2017, the impressive concert hall of international appeal was officially inaugurated – the new hallmark of Hamburg, shining brightly high above the city.
Hamburg - also a city of sports
Hamburg is also a city of sports, with top athletes and teams competing each year in front of cheering crowds. Also in grass root sports, Hamburg is simply unbeatable: three out of ten inhabitants are members of one of the almost 800 sports clubs and use modern sports venues, parks, lakes and river to keep fit by running, cycling or all forms of watersports. It is these special qualities, together with the maritime atmosphere and its proximity to the North Sea and the Baltic Sea that make Hamburg a jewel among international cities.