Commercial Real Estate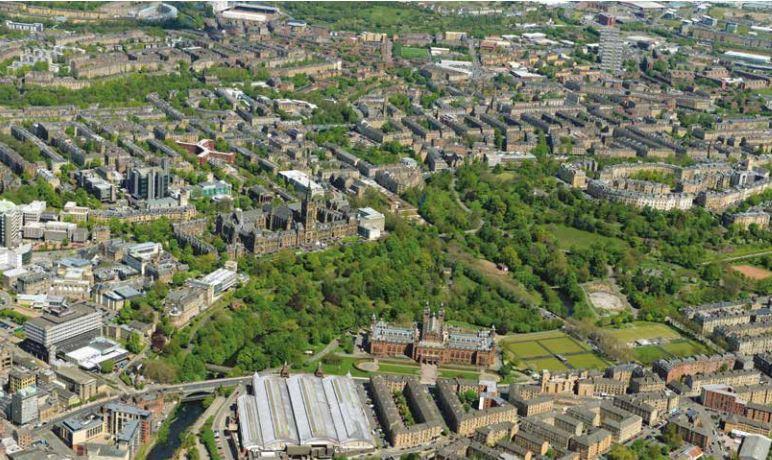 Since 2011 Glasgow has seen over £15 billion in capital investment with a new wave of private investment bringing forward a number of planned landmark schemes, across all sectors, primarily in the city center.
Office Space
Glasgow City Core is the largest office sub-market outside of London. The city provides high quality,competitively-priced workspaces. From modern, award-winning, waterfront offices with large floorplates, to the very best converted and refurbished offices, and an impressive choice of flexible and co-working spaces. Glasgow can provide today's employers with a truly sustainable working environment and its standing stock offers a good return on investment (ROI) for investors.
Occupier Market
Glasgow's office rental costs remain competitive in comparison to many UK cities with property costs typically 72% lower than London, 11% lower than Edinburgh and 9% lower than Manchester.
Investment Market
Investment activity in Glasgow has been strong in2017 with 54 sales transactions exceeding £355mwith an average yield of 7.9%. This investment has been further boosted with two sales transactions in January 2018 totaling £115 million with an average yield of 4.7%. (CoStar – Jan 2018).
Mixed-Use
Mixed-use development is seen as a key driver in bringing forward new residential, office and leisure development within the city center. Planned schemes will deliver future homes, hotels, retail and workspace in the city center and will change how we live, work and socialize. Major pipeline projects include the University of Glasgow CampusRedevelopment Masterplan, Buchanan Wharf (Tradeston), Candleriggs Quarter and 60 Bath Street/Sauchiehall Street.
Hotel
Glasgow's profile as a top international tourism destination has gone from strength to strength.Business tourism, world-class retail, major attractions and global events are all driving demand for additional hotel rooms.Glasgow's Tourism and Visitor Plan to 2023 sets out a clear direction for continuing to build the city global profile as a successful tourist destination and is focused on increasing overnight leisure tourism visits by one million over the next seven years. To meet these targets Glasgow requires an additional2,500 rooms to add to the existing 9,000 rooms in the city. Despite a pipeline of nearly 1,000 roomsGlasgow still requires more hotel stock.
Retail
Glasgow is the UK's second largest retail centre by spend and achieves the second highest prominent in the UK. It is an exciting and extensive retail destination for shoppers and continues to attract new lettings within the core retail areas of the city centre. The market is competitive on primeBuchanan Street, delivering a strong demand for prime retail space. In the last 12 months, the prime and super-prime rate has jumped from around £280per ft² to a peak of £314 per ft² equating to a very impressive year-on-year increase rate of 12%