Lokalist – Copenhagen's Second Hand Market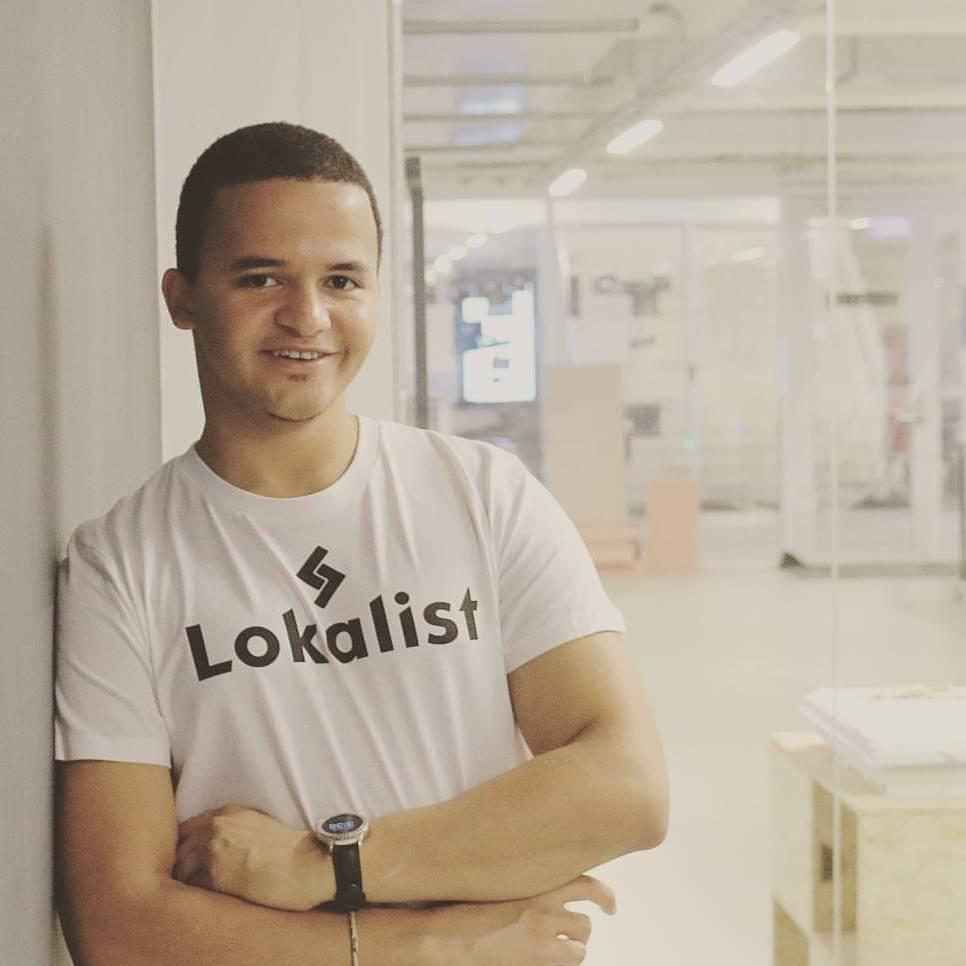 Lokalist is developing an AI that can determine the value of an item on your local second-hand market, making it easier for you to sell your products. Once you log on their website, you can give all the details regarding the item you want to sell (i.e. model, color, state). Based on this and the market data on that specific item (obtained by web scraping and machine learning), you get a price. If you agree to sell it, they come and pick it up from you.
The original business idea came when Tegan was moving from the U.S. to Copenhagen and he started selling a lot of his things online. Soon enough, the whole process became a hassle and that is when he thought if there can be a better and easier way to do this.
At the moment, Lokalist has offices in Copenhagen and Latvia. The office in Latvia opened 3 months ago as part of a deal with a VC investor. They plan on expanding further to Scandinavian and Baltic countries.
Going international
The main challenge of opening an office abroad was keeping the team on the same page and motivated. As the company is still small and the culture has been built around being a tight-knit group of founders in one office, splitting them brought a big change in how they operate.
"Opening the office in Latvia really help me focus as a CEO on how to manage remote teams. There is usually this slide in the pitch decks where people talk about how they will expand to other countries and how easy it can be. However, especially in Europe where the rules, language, and currency are all changing, business can get complicated very quickly."
On the upsides of going abroad, Tegan enjoyed experiencing the culture as well as being able to bring a fresh, new perspective on how to pitch business ideas in the startups he worked for. As Danish people are usually a bit more reserved, his different way of communication helped a lot when trying to sell an idea.
On the downsides, it can become a bit lonely as you might feel sometimes like an outsider who is always trying to go against the ebb and flow of your environment.
"It was quite hard leaving behind family, and friends when moving to Denmark, but overall I feel I have grown and developed tremendously over the past few years abroad. I would recommend taking the leap to anyone looking to expand their horizons."
Why Copenhagen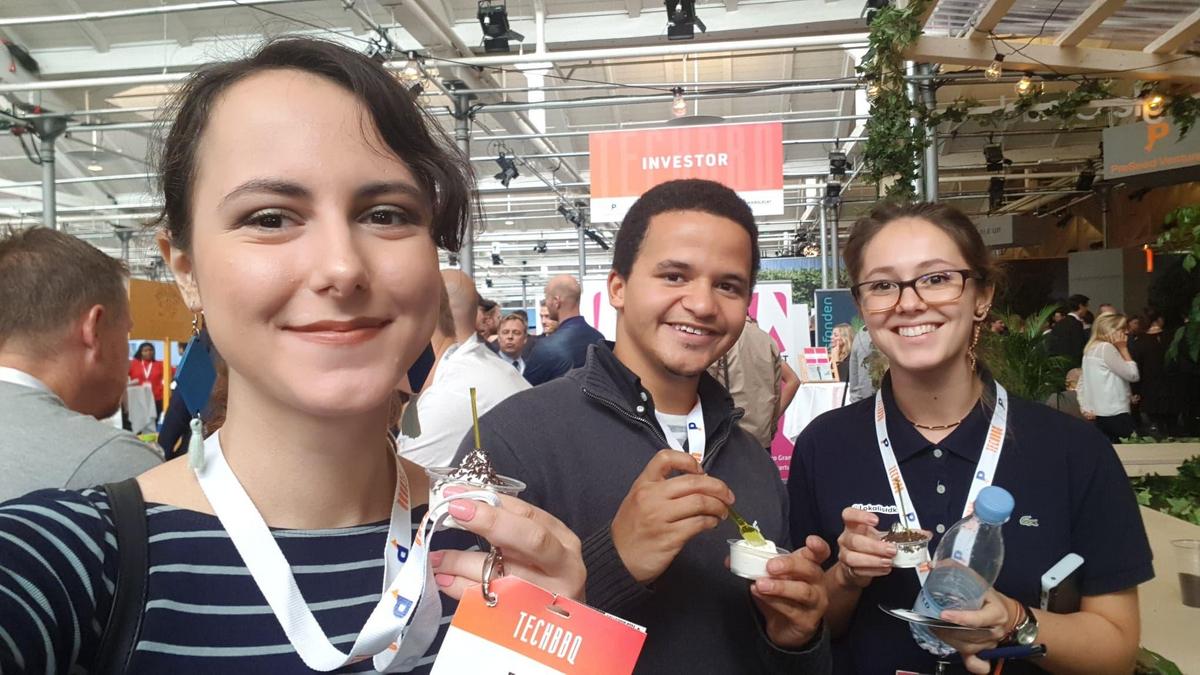 The company started its business in Copenhagen in July 2017.
Tegan initially moved to Copenhagen because his girlfriend was studying in Denmark at the time. Soon after he arrived, he discovered a vibrant startup community with talented young people willing to put their time and effort into any project they found interesting. He then decided to stay and open his business in Copenhagen.
"It is hard to start something by yourself in Silicon Valley unless you have the capital."
Before moving to Copenhagen, he worked on Silicon Valley as a freelance designer. He loved it there but realized that it is pretty expansive if you want to open a business. Everyone is more money oriented so you need a lot of capital.
In contrast, in the Nordics, there is a different mentality on why people want to work. There is a lot of talent and people usually work on projects that they are passionate about.
It was really challenging to open the office in Copenhagen, mostly because Tegan is not from the E.U.
"It is hard to stay here if you are not from an E.U. country. Every important letter will be sent to you in Danish, including your acceptance letter into the Startup Denmark Program (which is how I received my Visa to live and work in the country). It is understandable but it adds an extra level of difficulty to an already difficult task."
He did not work with an organization to help him out. He felt like there is a lot of red tape and bureaucracy around them and, if you want something done, you always had to wait a lot. He tried working with some but it felt like outsourcing the work that he should do himself. From his experience, the answers are always available but it takes some time to find them. However, most of the documents he used were from the IPAs and different organizations that help companies set up their office, so that was really useful.
For the Latvia office, he tried working with an organization but the outcome was not so positive.
"We started working with a lawyer in Latvia that our investor recommended. All the correspondence went through their office and, as I did not know Latvian, it made sense to get their help. Initially, it should have gotten them 3-5 days. After 3 months we were still not approved as a company mostly because of the back and forth and papers missing. It was all a mess. For the 2nd part, I took charge and asked a Latvian employee to help me out. You usually care more about your project so sometimes when you want things to be done fast, you need to take the lead and do things yourself."
Copenhagen's startup eco-system
Copenhagen is one of the hottest cities for innovation in many high tech fields. With unparalleled work-life balance, a bubbling event-driven community, the ability to bike to work all year-round, and many summer festivals, all of this making you really appreciate being in the city.
There are a few special things about the Copenhagen startup eco-system that makes the city perfect for young entrepreneurs to get their initial start on their journey.
Firstly, there is a large group of overeducated students with little to no experience in real-world positions. This is great news for early-stage startups as you can easily find highly qualified interns willing to gain experience in their field.
Secondly, the cost of living is high, but life is simpler. The Nordic minimalism is hard to notice at first but after spending a few months here you realize they are much less capitalistic then other places. Therefore, even though you may be making less, you will find you have more in your pocket at the end of the month because you don't waste money on useless things. You can live comfortably in the city center at about $1500 USD a month.
Thirdly, there is a flat hierarchy in a small yet powerful community. It is not hard to land meetings with the most exclusive investors/founders in the area, and they are normally quite humble. Angel networks such as DANBAN and #CPHFTW are a great introduction point into the community.
Last but not least, despite popular belief, the Nordics have, in general, more than enough capital to invest, especially in early-stage companies. For instance, there are even government-sponsored grants that give up USD to qualifying early-stage companies that you can receive without much hassle (try finding that in Silicon Valley).
The city made a great impression on Tegan, as there are many wonderful places to relax, grab a drink and spend time with friends (which is truly needed after a week of hard work). Also, Danish people seem to have true friends since childhood with whom they still speak and see on a weekly basis. This came as a surprise as in the USA (where Tegan is originally from) this is not as common as people move around a lot and they grow up with a more independent mindset. It is not necessary to learn Danish as everyone speaks English. However, if you want to learn the language in order to integrate and understand better the culture, the language meetups in Copenhagen are quite fun and helpful.