Piipee's mission: Saving water
Piipee is a company founded in Brazil in 2014 which produces a device with a biodegradable solution for cleaning the toilet as an alternative to water flushing. When released, it eliminates a fresh smell and sanitizes the toilet and, as an added bonus, it costs less than using the good old toilet flush. Their current office is in São Paolo and, so far, about 10% of their business is international. Because the product is innovative, their business is B2B oriented, giving them a broader reach to meet and educate larger groups of people.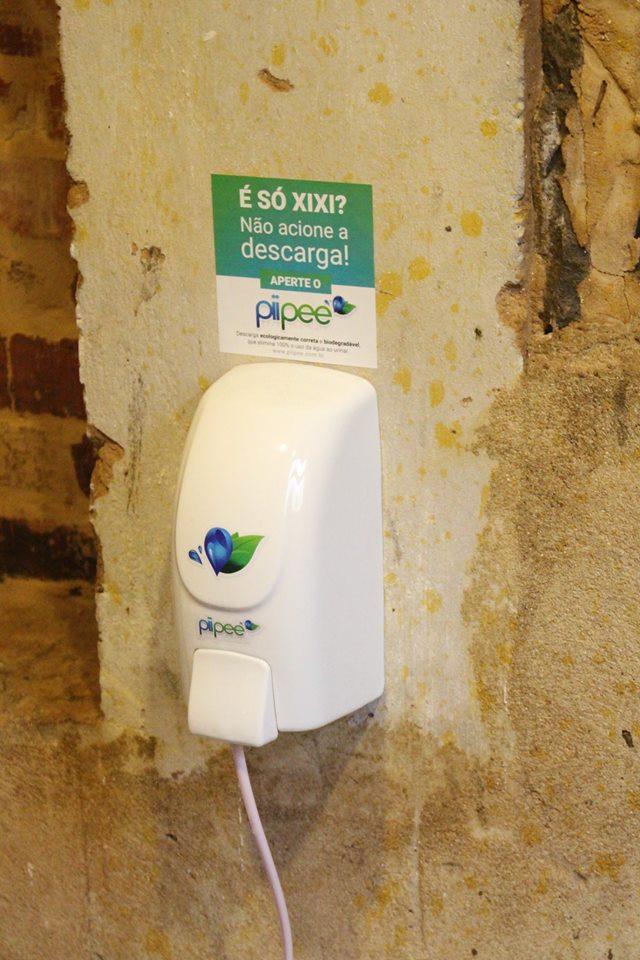 "It is all about behavior change. We believe that the product is still young and innovative that you need to teach people on how to use it. If you were told since you were a kid to flush after you pee and your city/country does not experience water scarcity, then it will be harder to remember to use Piipee instead of flushing."
Going international: All about the network
When opening an office abroad, Ezequiel saw from experience that the biggest challenge is building up the network which can afterward help you find your way around. Other downsides can be time, money and of course the cultural differences (i.e. language, local mindset, way of doing business).
On the bright side, going international can help you grow professionally but also personally, give you new insights as well as new options to manage commercial risk (i.e. if sales are slow in one country, you can focus and grow in another).
"I definitely saw a change in my personal life when my business went international. For example, now I am once every month far from the company in Brazil and from my family. When I am abroad, it's normal to work 12-14 hours a day. I'm in Paris for more than 22 days and I just managed to go for a walk in the city center one afternoon. However, I am learning new things every day and growing personally and professionally so I guess it is all about balance."
Why France?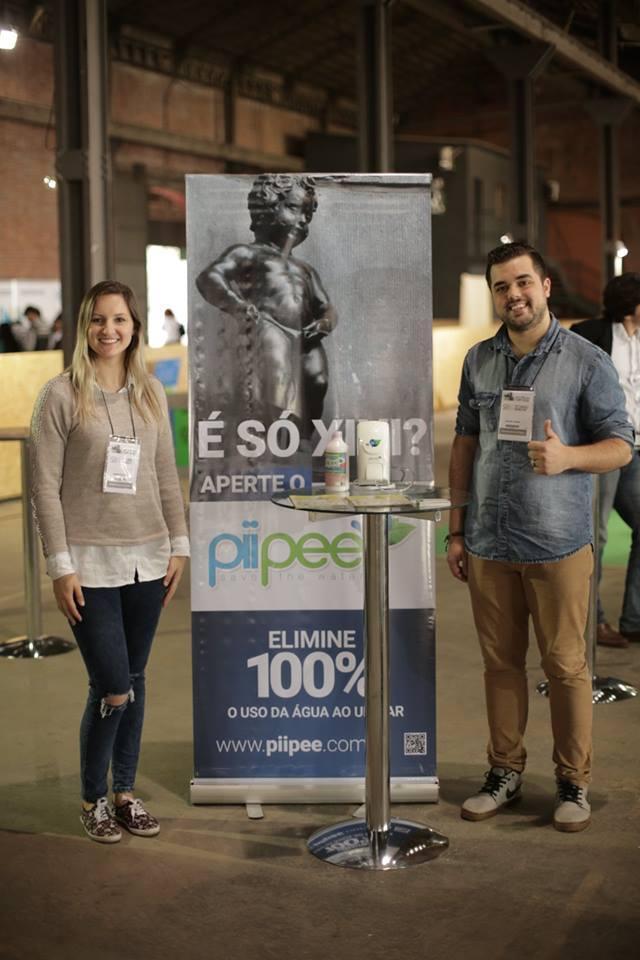 The idea of expanding to France came back in 2015 when Ezequiel was invited to represent Brazil with his product at COP21 in France. There he started building up his network with people from Business France, Paris&Co and other partners. After the event, he assessed the situation and decided that France could strategically be a good place to open an office.
"We chose France not only because 13 Million toilets in France are the old model and spend more than 15 liters in a single flush but it is also easier to have our European headquarters and from here to explore and reach the big markets which are of importance for us (i.e. Asia, Middle East, Africa)."
Fun fact: In the world, up to 40% of all fresh water is used for flushing.
"We have much water to save!"
As a first step for the international expansion, Ezequiel has been working on building the relationship with the local and national government. He also participated in many programs for foreign startups in order to try and understand better the market. In that regard, the Paris&Co Landing Pack program helped him a lot to get a picture of the Paris business scene and what it is needed in order to set up an office. Now he knows more or less who to contact for advice and, as a small startup, this can make a whole lot of difference.
At the moment, there is no official office in France. However, because the company was selected for a circular economy program in France, an office will be opened in the next 60 to 90 days. The option on which city will be the lucky one is still under discussion.
"We have decided to come to France but we are still in between Paris and Montpellier. Paris is good for business but Montpellier…such a beautiful and sunny place. I love it!"
Key learnings on going international
When looking back 6 months ago, Ezequiel has one simple advice for himself:
"Create a plan in advance and stick to it. It is important to respect the deadlines and to be on time. When you are a startup, you have many opportunities at the same time and you tend to take them all. You have to be focused on what you want and follow that."
He also has 3 important things which he wrote down to remember him from time to time:
Stick to plan A. After all, it's your business plan.
Trust your colleagues, be transparent. Do not hide things. Be honest.
Do not wait for external rescue. There will be none.
In regard to the French way of business, the main advice he can give is that you have to be prepared to understand the French way to do business, to be always well dressed, to try and learn French as it will help you a lot and to be near people and organizations that will support you to understand better the market. International networks which were the most helpful for him were Business France and Paris&Co.
Extra information
Want to find out more about Piipee? You can visit their website here: http://www.piipee.com/
For more info about the city of Paris and getting in touch with Service Providers, check the city portal on our platform managed by Paris&Co. : www.forglobal.com/paris