Emprende Conmigo – Connecting Hispanic entrepreneurs with Nordic investors
Emprende Conmigo was founded earlier this year in Madrid, Spain. The company connects Hispanic entrepreneurs around the world who want to start a venture with less risk and it combines the Emprende Conmigo´s legal and strategic mentorship with the experience of Nordic investors. After the mentoring process with strong emphasis in IP strategy, risk analysis and scalability, the company helps to raise smart capital and continue the growth process. The company has live mentorship and offers online courses and mentorship programs with Gina and her business partner, Sergio, to help and guide future entrepreneurs on their journey.
"There is a lot of value and a perfect balance when you connect the passion of the Hispanic people with the rationaleand structure of the Nordics."
The business idea came from years of experience and projects in which Gina was involved,especially from a fintech startup she co-founded for Latin-American market with Skype´s first investor, Morten Lund. Even though the company was not launched, she gained a lot of experience and a strong network of investors. Her background as an IP lawyer and business-oriented mindset helped her back in 2007 to co-found a recording label with an original business model fighting the crisis and revolution of the music industry due to technology.
Through all these experiences, she realized how much she likes to help entrepreneurs and that her legal background and vision will help others to have massive success. For her, entrepreneurship is 'all about passion and having the right motivation'.
The company currently operates in Spain and Latin-American and they plan to expand to US to work with Hispanic people there.
Challenges of opening an office abroad
The biggest challenge of starting a business in a new country is, even for a lawyer, bureaucracy and the different contradictory legal information. By experiencing this first hand and wanting to help other entrepreneurs with the struggle, the company has legal partners and offers soft landing in countries like Colombia, Peru, Mexico, U.S., Argentina, Chile, Panama, Netherlands, Denmark and Spain.
"It is a challenge to start in a new country as an entrepreneur. However, with the right motivation, I truly believe that everyone can be successful."
On the ups of being a successful entrepreneur abroad, Gina found that you most definitely have to reinvent yourself. She was a corporate lawyer in Colombia with a name in the IP sector and a show on national TV when she decided to leave everything behind and move to Spain to study and become an entrepreneur. With this change, a new lifestyle kicked in, filled with daily motivation of achieving success while seeing her small steps become bigger every day.
However, this change can be very stressful if you lack your support system in the new country (i.e. family, friends, clients, strong network) so you need to have the drive and right motivation to overcome these and focus on the growth of your business.
Why Spain?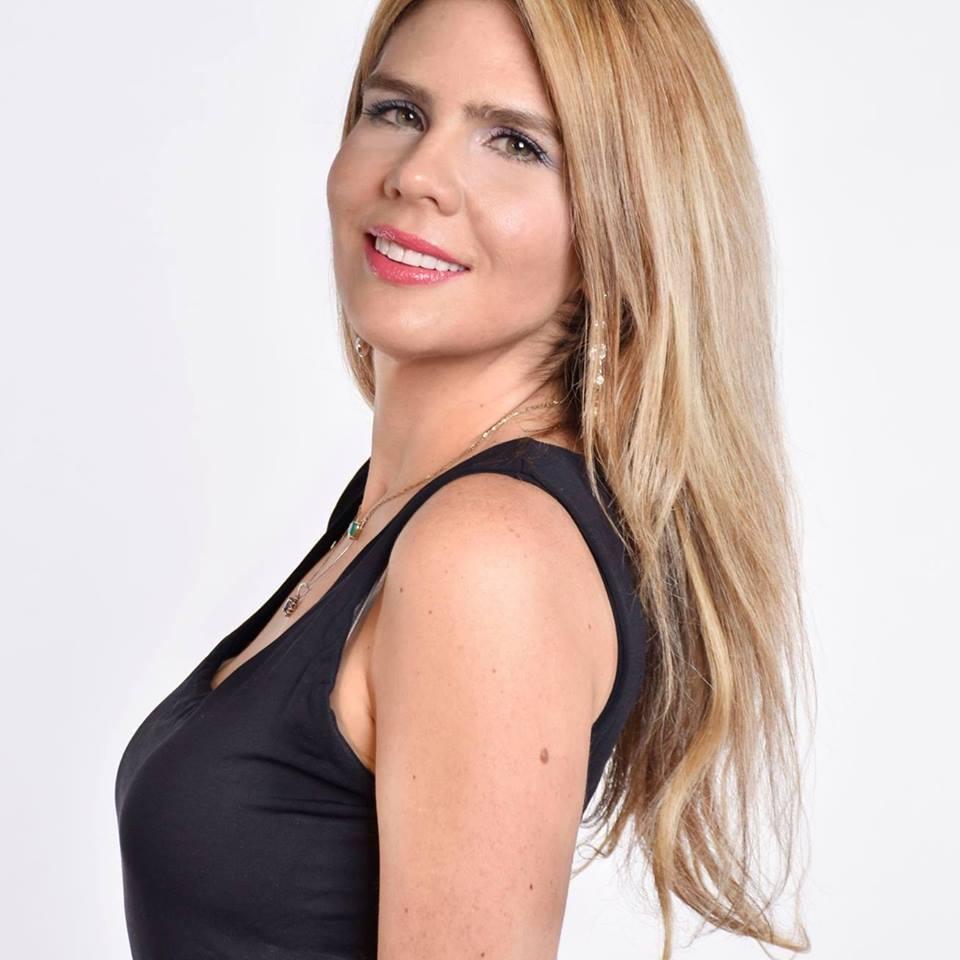 The company opened its office in Madrid, Spain in the summer of 2018. Gina chose Spain because the business is targeting Hispanic people, the website and the courses are in Spanish and Spain is the natural bridge between Latam and Europe.
The process of opening the office was pretty stressful. The local advisors were telling her many times that a lot of documents were missing, thus refusing to accept the application. However, no one had one main document with all the information on how the procedure should go. She did not ask for any support from the university, Government or other organizations as she wanted to open the business fast. It was a long process but in the end everything turned out well.
They usually meet their customers at workshops that Emprende Conmigo gives as well as by referral. They have brand ambassadors who love the company's mission and refer their services to highly motivated entrepreneurs. Also, Gina and Sergio are constantly building up personal connections with the people they meet. The focus is on helping Hispanic entrepreneurs from the creative, innovation and technology industries as well as many women entrepreneurs.
Key learnings on opening an office abroad
One key learning is that when looking for trustworthy partners, you should ask for recommendations and check what other works they have done in the past.
"Something important I do as a lawyer (and noticed as a client) is that I tell the entrepreneurs with whom to work. I do not give them any other options than the ones I know and trust that are fair price, committed to my clients and fast to work with. So it all goes through recommendations. Our aim is to build a community of trustworthy people, with good ethics, hardworking and oriented on results. This adds value to the entrepreneur, to the consultants we have in our network and to the investors when they come in."
As for the impression Gina had on the country, Spain seems to be the perfect place for her venture with good weather, great food, warm and open people and an excellent ecosystem. International networks that were useful were Internations, Impact hub, and all the co-working spaces and events.
"The people in Spain are really open to foreigners and they value a lot the courage of risk. If you, as an immigrant, come with the attitude of adding value to their country, they will open the doors for you in amazing ways."
The main lesson that Gina learned along the way:
"As an entrepreneur, it is important to keep the passion. The first thing I see in an entrepreneur is the drive and if they have the right motivation. If they come with the idea that being an entrepreneur is working less and have the expectation of becoming a millionaire in 1 year, then maybe it is better for them to try the lottery or buy shares on the stock market."