Spotlight on Urban Tech in Europe
We explore opportunities for smart investment in 30 European cities, when navigating Urban Tech developments, these are the technologies used by cities to become smarter and build the city of the future.
It is not a ranking, but a selection of the most promising European cities and an understanding of the businesses involved. Spotlight on Urban Tech in Europe 2020-2021 consists of a final report, online and offline events, executive summaries. We will include primary and secondary research, surveys and interviews.
As we now face global economic uncertainty, it is even more crucial to focus on the opportunities and solutions that innovations in urban tech offer. Understanding how developments in the sector can be leveraged to benefit communities, cities and businesses is now vital when considering a new investment.
Our series of webinars, executive summaries and our final report will allow you to connect with thought leaders and gain insights into the potential for growth in the urban tech world.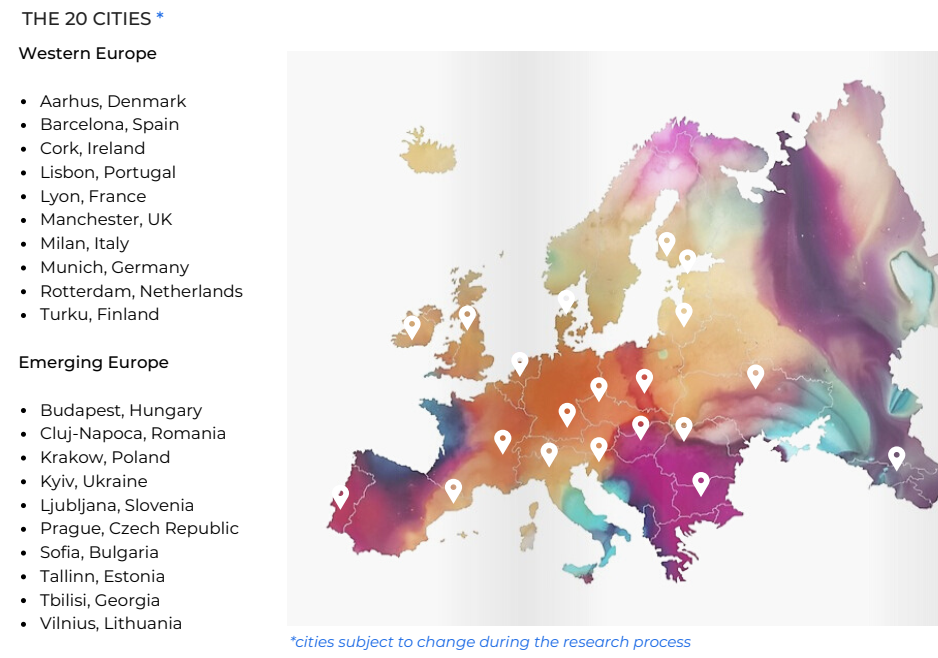 How to create value and develop a sustainable disruptive urban tech business model
The impact of covid19 is on everyone's mind, but we will discuss how to overcome the obstacles, adapt and successfully approach the opportunities in terms of Smart Cities and Urban Tech in order to create value and develop a sustainable disruptive business model.

We run a twelve-month online program. You will explore what developments and solutions are in both Western and Eastern Europe and how to navigate it.
Greatly expand your network despite current restrictions
You will have the opportunity to engage with potential clients, partners, experts and cities representatives to strengthen your international network.
More information is available on www.urbantech.world